Cuban and Latin Cuisine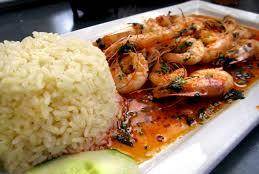 Serving Fine Cuban, Spanish, and Latin American Cuisine
Appetizers
Tapas
Thinly cut steak wrapped in Spanish olives served with vegetables.
Media Noche
The Cuban Hot Pressed- pork, ham, pickles, Swiss cheese.
Pork Sliders
Our Cuban pork prepared as sliders
Entrees
Bistec Cubano
Thinly cut steak marinated in lemon, garlic mojito sauce and serve with sauteed onions rice and black beans.
Shrimp Ala Lemon de Ajo
Delicious Shrimp cooked in our own delicate Criollo secret creamy Laguna sauce, a true whirlpool of exotic flavors.
Pernil
Cuban roasted pork seasoned with lemon and garlic
Lechon Asado
Puerto Rico delight- roasted pork with grilled onions
Salmon Cuban Style
Delicious Lemon garlic salmon
Pollo Asado ala lemon
Chicken breast seasoned with lemon and garlic
Pasta con Camarones
Creamy pasta with Cuban style seasoned shrimp
Pasta with Seasoned Pollo or Organic Vegetables
We have orchestrated a delicious pasta prepared with chicken or veggies marinated in our special creamy sauce.
Steak Sirloin, Cuban Churrasco Style
Spicy beef tenderloin, intensely flavorful.
Arroz con Pollo
Chicken breast with yellow rice and vegetables.